More U.S. workers are trying to draw a line between work life and personal life.
For many, that means ditching the happy hour and socializing with employees after 5 o'clock. Instead of grabbing a drink with co-workers when logging off, people are racing home to their pandemic puppies-turned-dogs or to cook up meals rather than go out.
"I feel like that kind of made us take a step back and be like, 'Do I really want to spend this much time with my co-workers after work?'" a New York City pedestrian told FOX Business.
LIQUOR TYCOON JAMES MORRISSEY EXPLAINS SUCCESS OF TEQUILA BRAND WITH KEVIN HART: 'BUSINESS PARTNER FIRST'
Corporate event planners say the "flake-out rate" is up, and work-related activities after work or on the weekends are on the decline.
Workers and bosses blame pandemic-related habits such as owning pets and working from home, as well as an overall lack of interest.
One happy hour hot spot in midtown, the corporate hub of Manhattan, told FOX Business that corporate foot traffic is down. Sean Reilly, owner of Sean's Bar and Kitchen says one of the major indicators about the rollback in work is seeing fewer Brooks Brothers shirts and more casual attire. The window for happy hour is also shrinking.
"Typically, happy hours lasted later pre-pandemic," Sean Reilly told FOX Business. "Now they're basically 5 to 6:30, so a lot shorter than they used to be."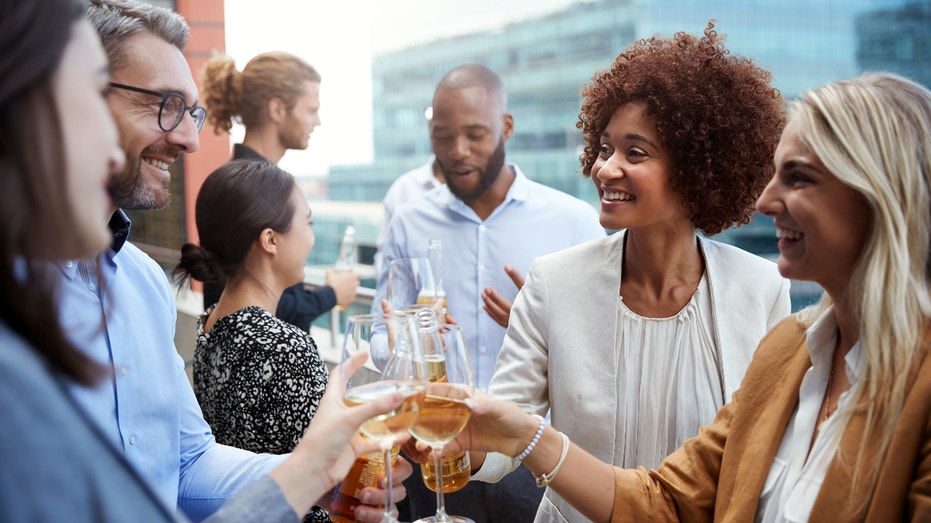 Before the pandemic, workers would typically stay until 8:30 p.m.
Meanwhile, Thursday has become the most popular day of the week.
NON-ALCOHOLIC BEER, WINE, SPIRITS SALES SURGING IN US
"Fridays have tapered down because people want to start their weekends a lot earlier than they used to," Reilly said. He added that the uptick in remote work has also contributed to the shift from Fridays to Thursdays, with many employees working from home on Fridays.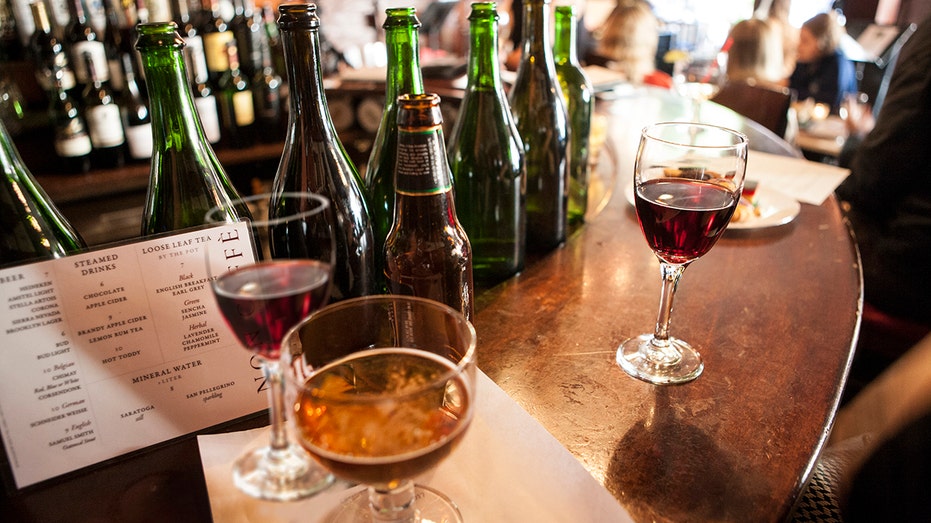 Across the U.S., reservations are now earlier, with 26% of post-work restaurant dinners before 6 p.m. this year compared with just 21% in 2019, according to data from Circana. Dinner reservations were also down 43% last year from 2019.
GET FOX BUSINESS ON THE GO BY CLICKING HERE
Even though more employees are opting to skip out on post-work festivities, happy hour enthusiasts shared the perks of socializing with co-workers.
"Big fan of happy hour," a New York City worker told FOX Business. "As long as the firm's paying, and it's not me, there's no reason not to be there."
Another New York City worker said that mingling with co-workers outside the office is important for growth.
"It's a good way for young people to interact with their bosses a little bit and learn more from them," he said.