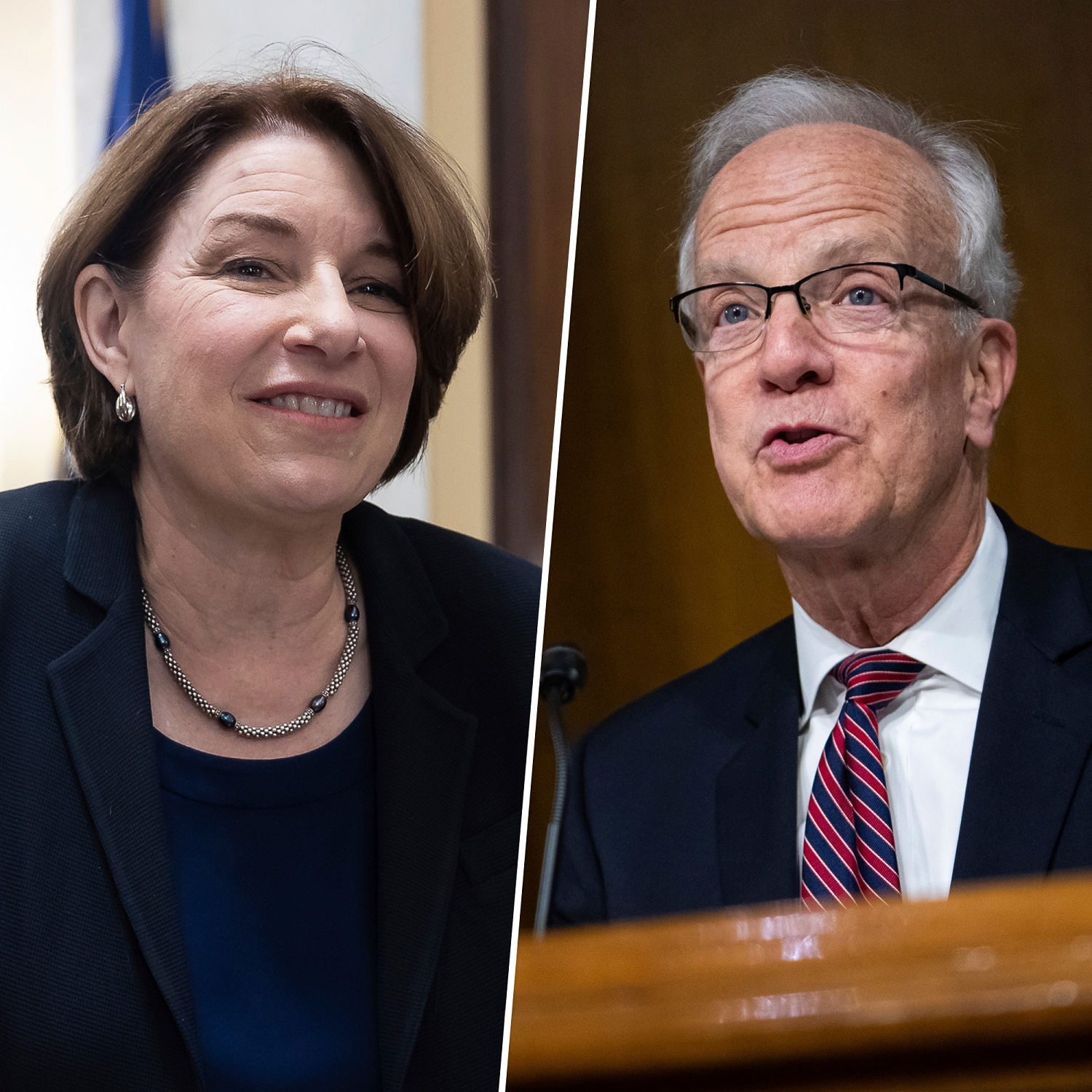 WASHINGTON — With the summer travel season in full swing, a bipartisan duo in the Senate is introducing a bill that would crack down on hidden resort fees for hotel stays.
The bill, called the Hotel Fees Transparency Act, would establish federal guidelines for pricing transparency that have, up until now, been largely voluntary. The legislation would require anyone advertising a hotel room or a short-term rental to clearly show upfront the final price a customer would pay to book lodging. It would make the Federal Trade Commission responsible for pursuing violations, and it says state attorneys general could also bring civil action for violations.
"Too often, Americans making reservations online are being met with hidden fees that make it difficult to compare prices and understand the true cost of an overnight stay," said Sen. Amy Klobuchar, D-Minn., who is introducing the bill with Sen. Jerry Moran, R-Kan. "This bipartisan legislation would help improve transparency so that travelers can make informed decisions."
President Joe Biden announced during his State of the Union address in February that his administration would target junk fees in a variety of industries, including at hotels.
"We'll ban surprise 'resort fees' that hotels tack on to your bill," Biden said. "These fees can cost you up to $90 a night at hotels that aren't even resorts."
In fact, the fees can range from $20 to $120 a night, said Clint Henderson, the managing editor at The Points Guy, a website that tracks the travel industry.
"I don't think it's fair that they're charging for stuff that used to be included in the cost of hotel, like towels or beach chairs or Wi-Fi," Henderson said. "It's just another way that Americans are being nickel-and-dimed to death."
Consumer Reports estimated that the hotel industry brought in $2.9 billion in resort fees in 2018.
A 2019 lawsuit filed by the attorney general for Washington, D.C., alleged that Marriott International Inc. had collected hundreds of millions of dollars in "deceptive" resort fees. Marriott announced this year that it is including resort fees in the total prices it displays in search results on its website.
Henderson said that the fees started to pop up on hotel bills about a decade ago at resorts with "really extensive amenities, where the hotel could argue that they were providing some value for the resort fee," but that since then the charges have spread to the rest of the industry.
"Essentially it's just a way for the hotel to pad their bottom line and to make their pricing seem lower than they actually are," he said. "Unfortunately, like a virus, it's spread from true hotel resorts to almost anywhere."
The bill would reach past hotels, also addressing online travel agencies, metasearch websites or any other site advertising hotels, motels, inns, short-term rentals or other places of lodging at nightly, hourly or weekly prices.
The American Hotel and Lodging Association says that a poll it commissioned found that hotel fees are rare and that 80% of visitors are willing to pay for hotels with resort fees if the amenities are worthwhile.
"AHLA's most recent data shows only 6% of hotels nationwide charge a mandatory resort/destination/amenity fee, at an average of $26 per night," AHLA President and CEO Chip Rogers said in a statement. "These fees directly support hotel operations — including wages and benefits for hotel staff — and when they are applied, hotel websites clearly and prominently display them for guests during the booking process, in accordance with FTC guidance."
The American Gaming Association has also defended the practice, writing in a recent filing to the FTC: "Changing to all-inclusive pricing would result in removal of existing amenity disclosures and could lead to consumers making assumptions about what services and amenities would be available."
The American Gaming Association says it fears that legislation targeting junk fees could be overly broad for a hospitality industry that includes a wide variety of properties with different services. And the group argues its members disclose the fees "well before you're within the checkout range."
"We continue to maintain that resort fees provide value," said Alex Costello, the vice president of government relations for the American Gaming Association. "We try and make them as easy for the consumer to understand as possible. We're following existing FTC guidance.
"We believe that these should remain and that this is a problem that doesn't need to be solved," Costello added.
It's not clear when the Senate will consider the bill. A congressional aide suggested it could pass on its own or be included in one of several must-pass pieces of legislation Congress will take up later this year.
"This has been around a long time. It seems like there's an opportunity for us to get it done," Moran told NBC News. "The plan would be to find whatever avenue gets it accomplished."